Integrated Valuation and Decision Support (IVDS)
The ultimate platform for sustainable valuation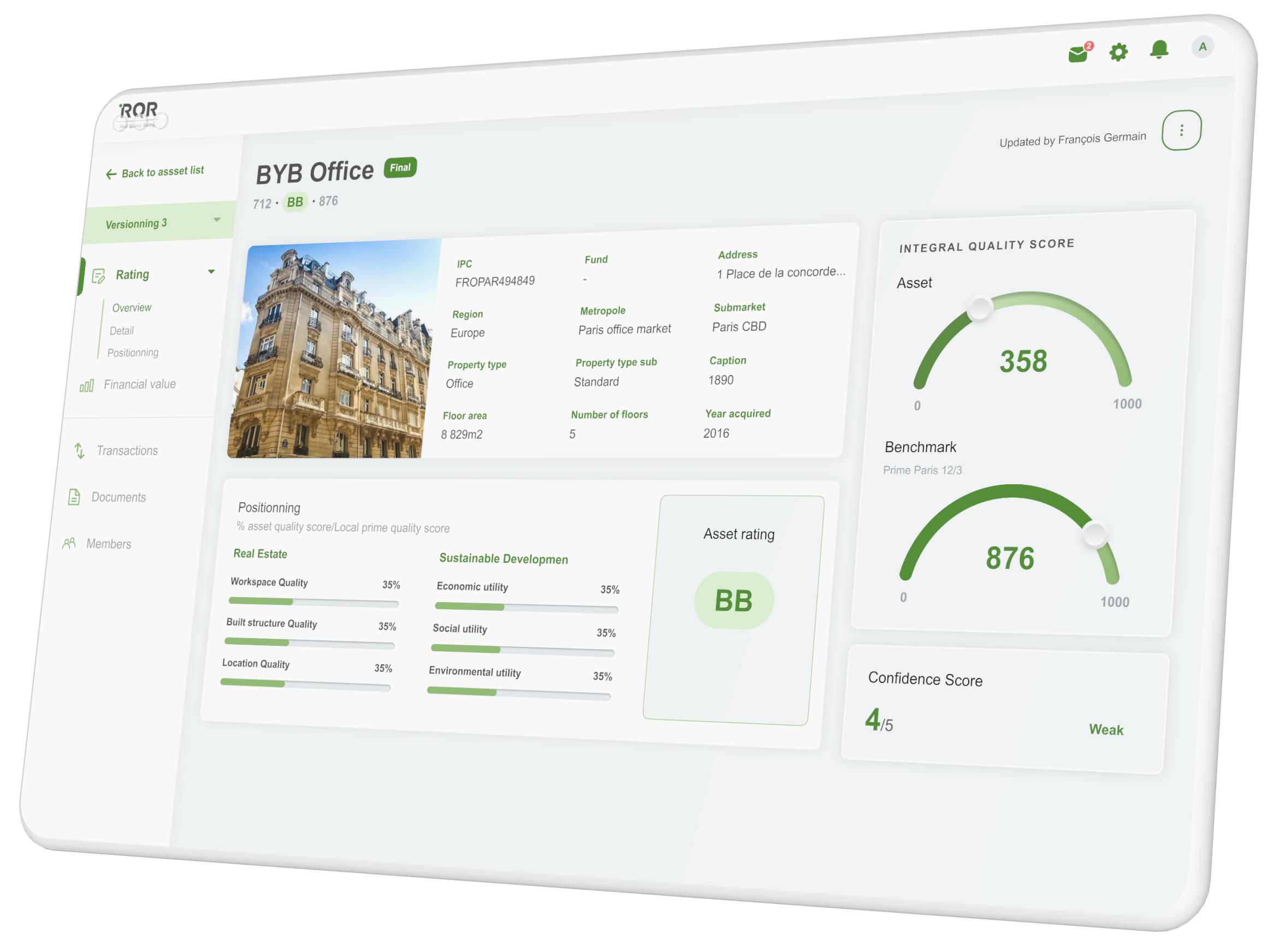 Key features
IVDS is a platform that connects sustainable value rating and financial values
Sustainable Value Rating
Minimum initial data requirements: you only need the address and a few publicly available information

Data enrichment depending on your access to more detailed information

Simulation of CAPEX impact on value

Contextual communication with relevant colleagues and partners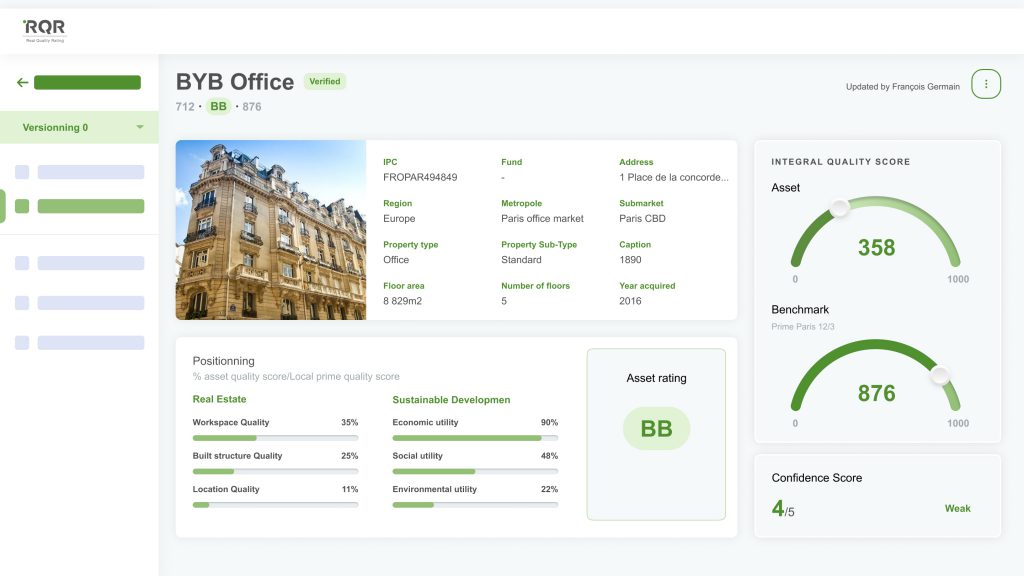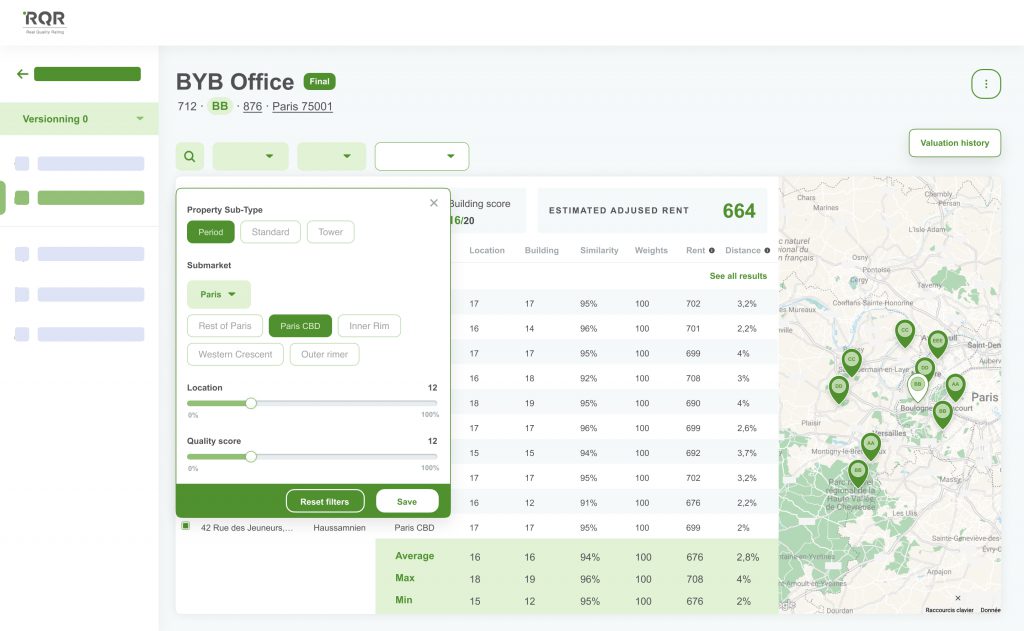 Financial analysis
Rental and capital values

Objective selection of rated rental and investment comparables

Sharing of transaction information while respecting confidentiality

Multivariate comparables interpretation: prices adjustment for quality and market cycle

Historicization of analyses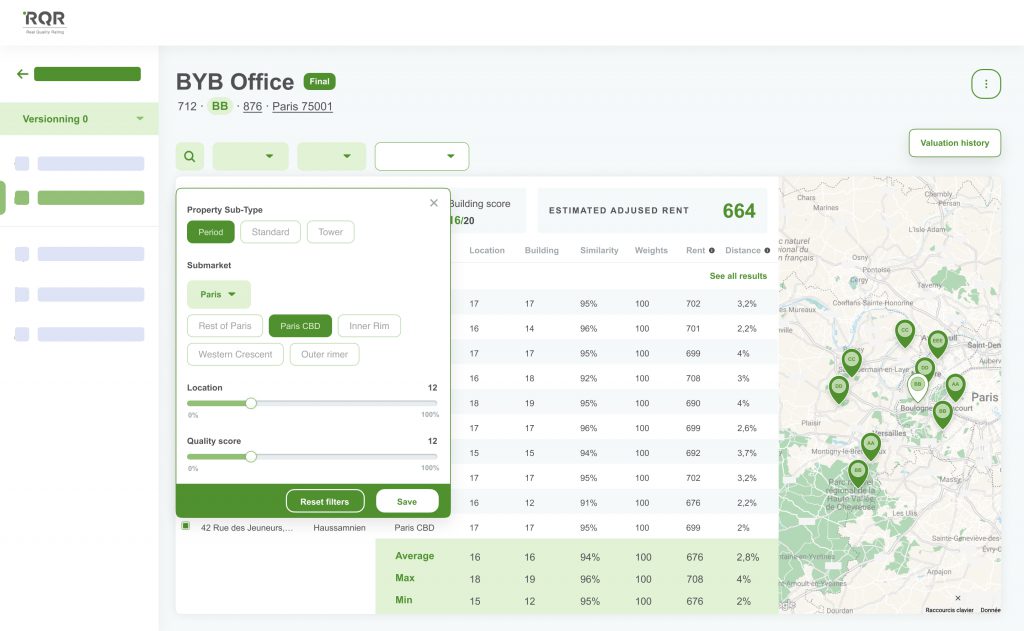 IVDS make everyone's life easier
Investors
Make data-driven investment
Make sustainable investment decisions
Assess the value impact of CAPEX

Bankers
Manage sustainability risks and demonstrate their management to the regulator
Enhance profitability by reducing cost of capital

Appraisers
Integrate sustainability into values, objectively
Reduce litigation risks

Brokers
Integrate sustainability into recommendations

Accelerate negotiations
IVDS platform answers your key questions concerning your properties, like:
How future-proof is my property ?
What is its competitive positioning?
What is the potential rental income that can be obtained today and the reasons behind it?
What is its capital value, and why?
What is its implied yield?
What advantages would I gain if I enhance my property?
What benefits could I reap if I assume changes in my property's structure?