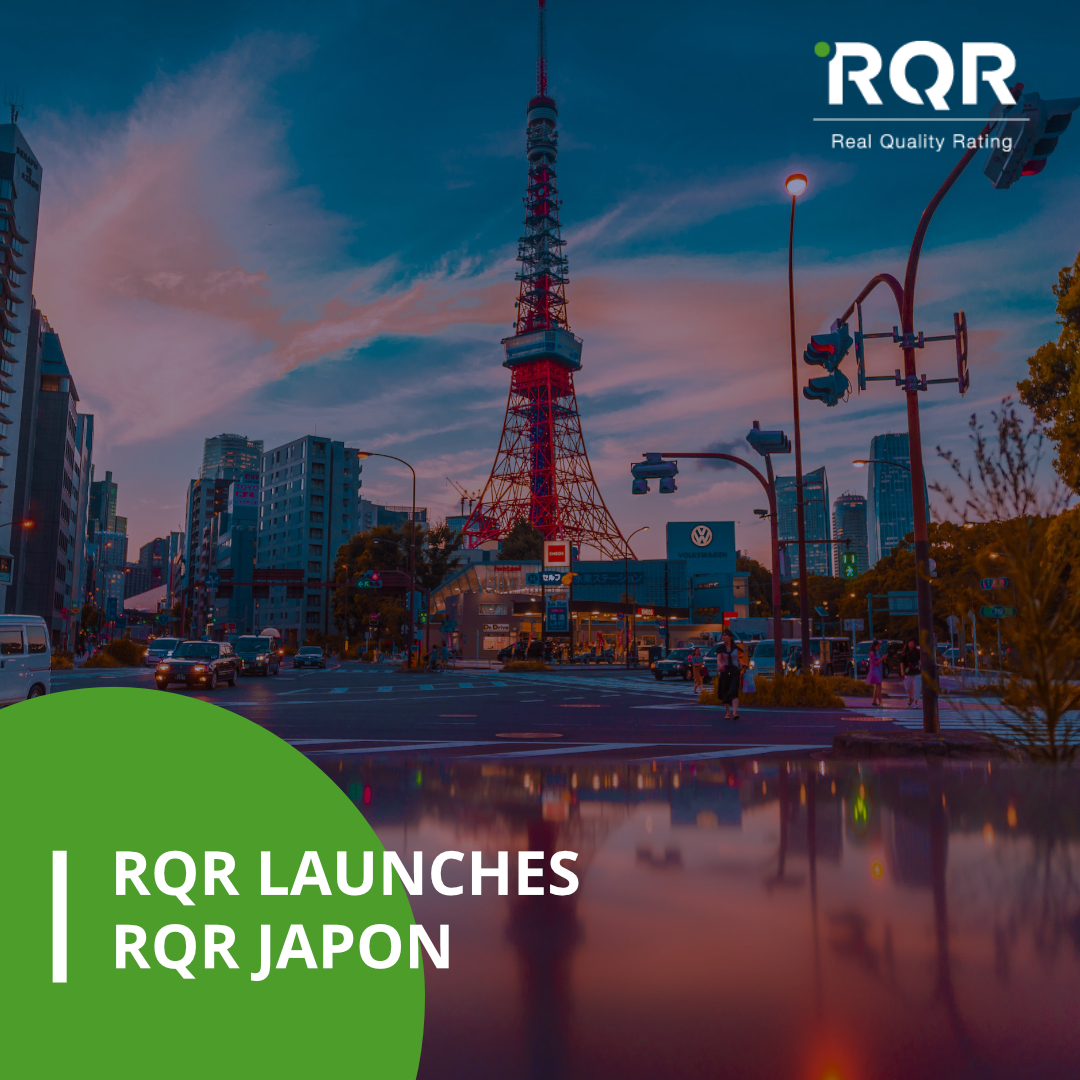 Real Quality Rating (RQR), the leading European real assets rating agency, has established
a subsidiary (Kabushiki Kaisha) in Tokyo.
Connecting value with Values
RQR focuses on supporting real estate professionals around the world to produce and finance the real estate people want locally, by connecting financial value to collective preferences.
Because assets that are not sustainable will see their value decline, or even become "stranded", RQR provides its customers with tools to support sustainable valuation, investment and financing decisions. RQR is RICS-accredited, RICS Tech Partner and a member of the International Valuation and Standard Council.
"This step aims to serve clients in Japan, and conversely Japanese investors active in
Europe. The Japanese subsidiary will be led by Taiji Shiroyama, after an outstanding career in real estate asset management, electric and computing engineering. Taiji is a graduate of Waseda University and Columbia University."

Olivier Mège, RQR CEO and founder.
"We are enthusiastic about the development opportunities in Japan.
Owing to the profile of Japanese investment managers and bankers, i.e., driven by the pursuit of excellence and community's greater good, we see genuine expectations in Japan regarding valuation and decision support tools that are both data-driven and integrative of sustainable development factors"

Taiji Shiroyama, CEO of RQR Japon