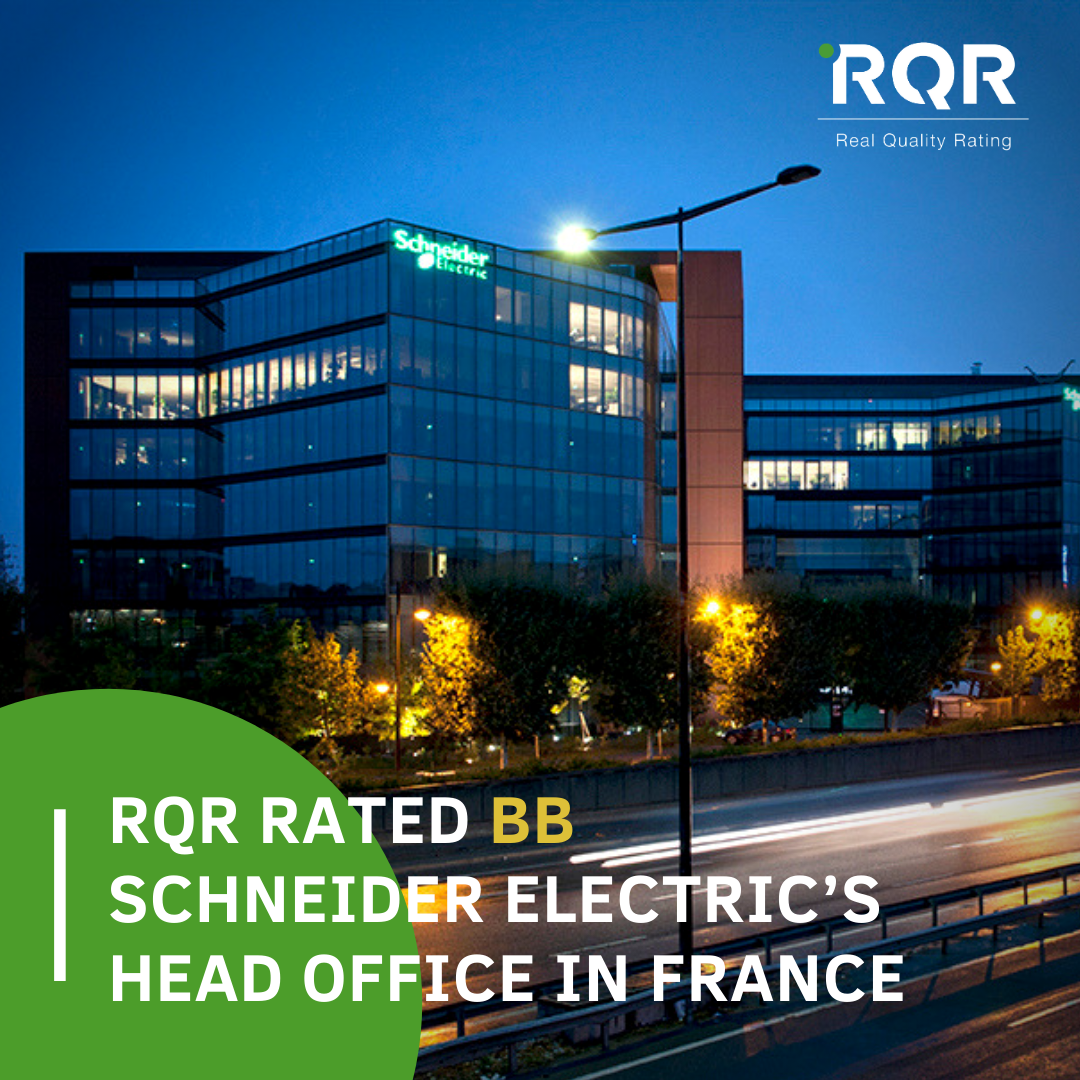 The Hive's Integral Quality achieved BB on the 27 July 2020. 
The quality of the workspace and the built structure are positive contributors to the integral quality of the building: the implicit rating of the workspace and the built structure are respectively AA (double A) and A (single A).
From a sustainable development perspective, the Social Utility is the main pillar of asset value with an implicit A rating (simple A). 
The Integral Quality of the building at the date of the rating is explained by regular investments led by Schneider Electric over the last 10 years mainly targeting the improvement of:
sustainability of energy consumption,
evolution capacity of the building, and
well-being inside the building
The RQR rating evaluates an asset holistically and objectively under:
3 intrinsic real estate dimensions (location, building, workspace),
3 intrinsic dimensions of sustainable development (economic utility, social utility, environmental utility).

 
The rating positions an asset relative to peers in its market and on a rating scale ranging from E to AAA.
Warning 
The Integral Quality rating for the Hive has been done by applying the RQR rating algorithm to the information provided by Schneider Electric. 
The level of trust of information sources is 5/5 ("very high level"). 
The Rating was not audited. 
The methodology used is available on request.